Happy Friday my lovelies!
Today you get two posts from me, woohooo!
Have a been a busy bee these last 2 months!
Did you know that I started writing for the amazing website
Homefront United
! super duper excited about this!!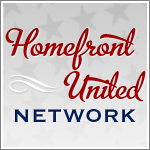 You can read my second article about planning not to plan in the military
here
.
You can read my first article on being resilent
here.
And finally if you want you can read my bio
here
!
I am turning off the comments on this post so please feel free to leave me some comment love on either of the two posts above.