Hi Friends, today I have a very special guest post. A story that is very near and dear to my heart. Please take a few moments to read Caryn and Ali's story.
There are also 3 amazing giveaways going on below to help Caryn and Ali.
giveaway 1
giveaway 2
giveaway 3

I am Caryn. I'm a mother of two gorgeous kids that are lucky they are SO adorable because boy are they crazy! I am also the wife of an amazing man who just so happens to be one of the Few and the Proud...a Marine. Thanks to the rambunctious, strong-willed children that we have produced, we have made the solid decision that
we
definitely don't want any more babies of our own.
Two years ago, I put an add out on a military resale site looking for a new babysitter. I went through tons of responses and set-up quite a few interviews. This is how I found Ali. Just from the emails, I was pretty sure Ali was the one I would choose to take on the task of helping raise my children while I was at work. The day I interviewed her, I also interviewed a few other people. I knew right away that Ali was the one for our family. There was just something about her and how comfortable I felt with her around me and the kids. A few weeks later, she started watching the kids and I couldn't be happier with my decision. She has been such a blessing to our family with her flexibility and availability. We can always count on her when we need her and the kids just love being around her and Brian.

Ali(son) and Brian have been married for 5 years. Like my husband, Brian is a Marine. When they married, they made the decision to wait at least 5 years until they had a baby so that they could enjoy time with each other. About a year after getting married, Ali was diagnosed with an auto-immune liver disease. Last year, she found out that secondary to her liver disease, carrying a child would put her (and the baby) at significant risk of death.

When Ali told me that she couldn't have a baby, and why, I was so heart broken for them. I see how Ali is with children and I know how much she wants one of her own. Despite the craziness of our life since having kids, I cannot imagine not having mine. I especially can't imagine knowing that I have a fully functioning uterus, "great" ovaries, and everything else I needed to make a baby. Almost immediately, I decided I wanted to be a surrogate for Ali. I talked with my best friend about it a few times, and then talked to my husband. He gave his seal of approval (although he later stated that he thought I was joking) and I finally got the courage up to make it official and told Ali.

Now, almost 7 months later, we are in the process of putting their pea in my pod and making Ali and Brian a baby of their own. I have decided to do the surrogacy without compensation because I know that a military paycheck cannot afford a surrogacy. I'm not doing this for money, I'm doing this so that Ali and Brian can have the baby they deserve. That being said, they need a little help to carry the financial burden. Military insurance does not cover much, if any, of the fertility treatments that are required to make this baby! This fundraiser is intended to help cover legal fees and fertility treatments so we can all help make Ali and Brian's dream a reality!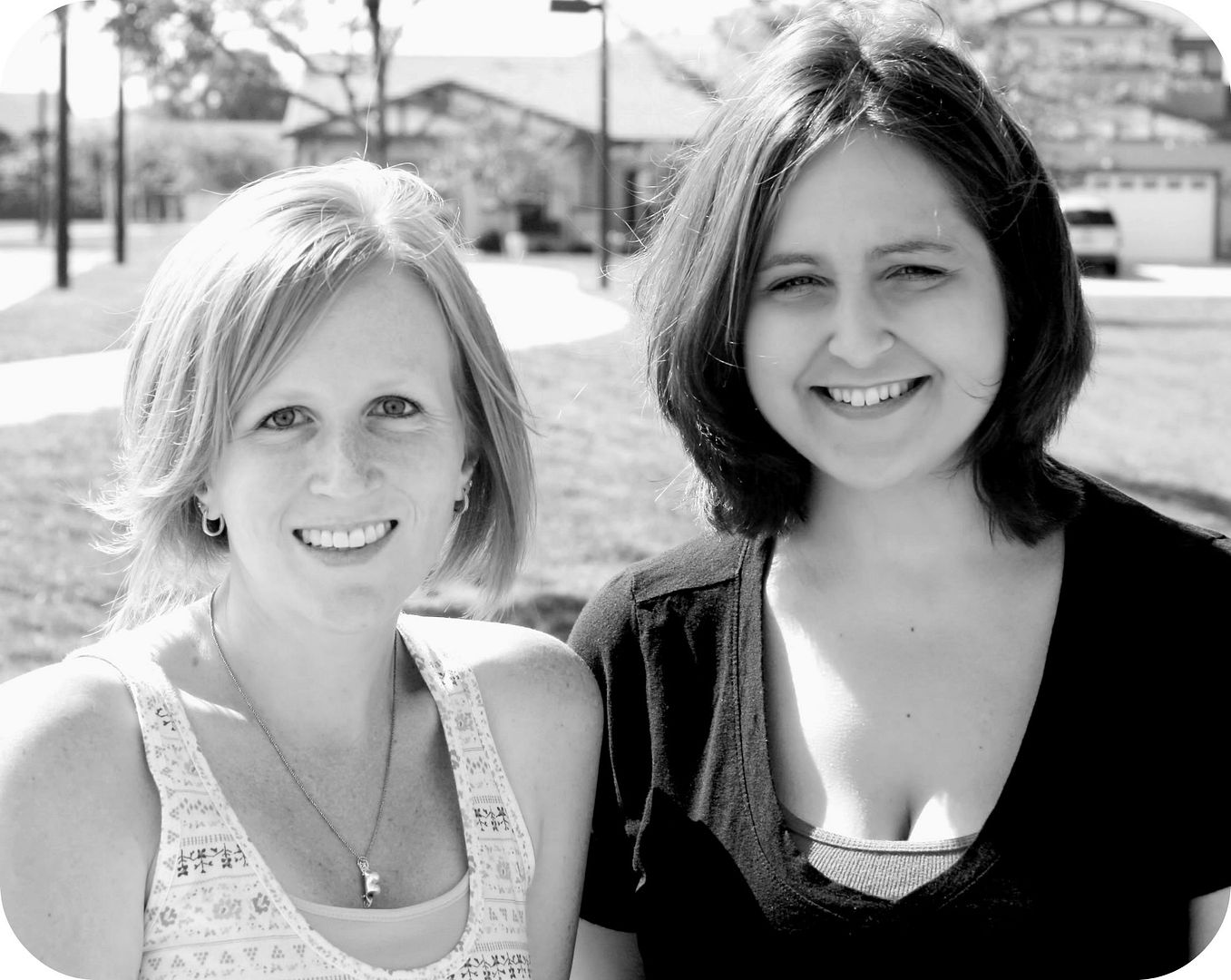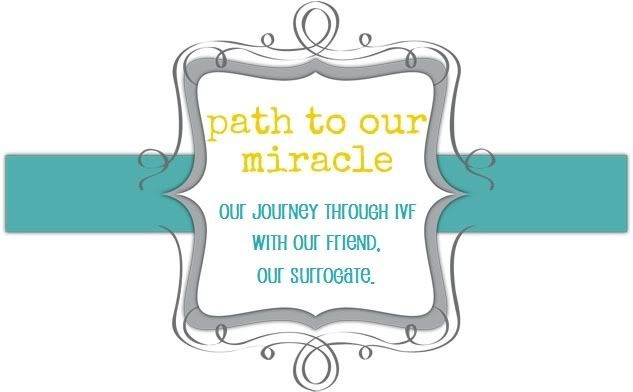 Brian and I are so grateful for the amazing support of all our friends and family (and strangers!). You can read our whole story on my blog,
Path To Our Miracle
. Basically, my health issues that we have discovered over the last 5 years makes it too risky for me to give birth. We chose to wait to have children till we had been married for a few years, so when we started talking to my doctors, it was because we were ready. That "baby" was already there in my heart. Shortly after receiving this news, my friend, Caryn, offered to carry for us. She is also keeping a blog through this adventure,
My Pod Their Pea
. She is not asking for compensation. What an amazing, priceless gift she is giving us.
Unfortunately, even with this amazing gift, the cost is very high. We are looking at about $25,000-$35,000 just for the legal fees, medications for Caryn and I, and the In-Vitro. Then comes the normal costs of having a baby. Caryn, and her sister, Alyson have been so wonderful in helping with coming up with some fundraising ideas. Also, so many family and friends offering to help with fundraising. I am so excited to be able to share with our child not only how much we love and fought for him/her/them. :-) But also, the pulling together of prayers/good thoughts/love and yes... finances from so many people for them.
I have always wanted children. I have always loved working with kids. I loved babysitting when I was younger. I love babysitting now. I remember in high school, anytime I had the opportunity to go work in the elementary wing of the school, I was there! I have spent the last 15 years trying to decide "What I want to be when I grow up", and stressed through high school and college not being able to decide on a "career". I know now that what I WANT to be is a mom. Whatever job can prepare me for that, and make me a better person in myself is the job that I want. I have found many jobs that I love, and am so happy babysitting, and growing as a health coach. I have so much more about this that I have been running through my head this last week. With Mother's Day coming up, I am going to write more about it on my
blog
.

Thank you very much to all the sponsors that have donated for the raffle/giveaway. I am so excited for some people to win! There are some really awesome items, and gift certificates for some great shops. Thank you, and good luck!